Why dialogue is more important than 'Fitna'.
The boards of the Cairo based Center for Arab-West Understanding and the Dutch Stichting Arab West Foundation - both consisting of Egyptians and Europeans, Muslims and Christians - were highly concerned in regards to the provocative statements about Muslims and Islam made by the controversial Dutch MP Geert Wilders.
Members of the two organisations felt that Wilders' comments were deliberately offensive and were intended to promote Ismalophobia, in a blatant attempt at popularist politics. Such actions, but a prominent political figure are completely irresponsible and will undoubtedly cause great damage to many years of dialogue between peoples of different cultures. Wilder's film 'Fitna' appears to have compounded and exacerbated the affect of such statements.
In response AWF and CAWU organised a conference of Dutch and Egyptian delegates to be held in Cairo. For more information and photos click on the photo below.
<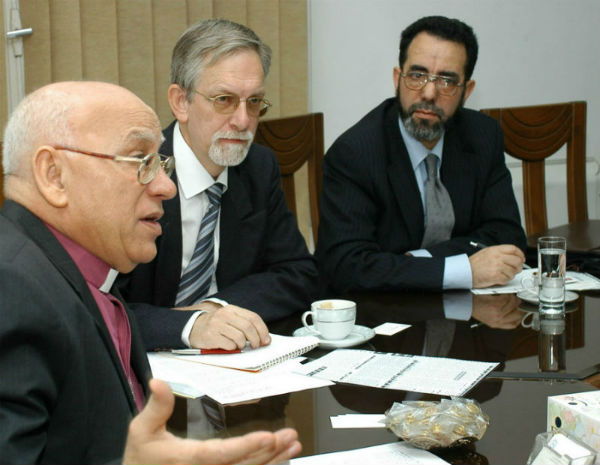 Left to right: Rev. Dr. Safwat al-Bayadi, Drs. Cornelis Hulsman and Mr. Abdelmajid Khairoun